germany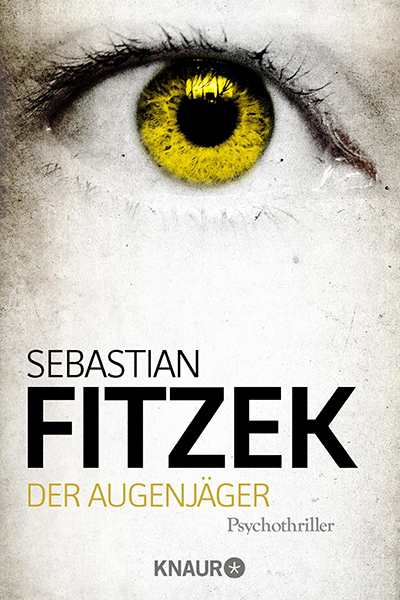 He is the best ocular surgeon in the world.
A master in the operating theatre. And he removes the eyelids of women before he starts mistreating them …
Dr. Suker is a psychopath who leads a double life. During the day he conducts the most complicated surgery on the human eye. By night however, he turns to his "special patients": Women who he opens the eyes of in the truest sense of the word. He removes their eyelids, rapes them – and allows them to escape. So far all victims have committed suicide. As they have neither witnesses nor physical evidence, the police ask Alina Gregoriev for her help. The blind physiotherapist, who is considered a medium since her work on the case of the eye collector, is asked to provide hints about Suker's next "patient". Reluctantly Alina agrees – and from this moment on she is pulled into a whirlwind of madness and violence. Her friend, Alexander Zorbach, is the only person who would be able to free her, but he has fallen into complete apathy ever since the eye collector abducted his son. They both have not yet realised that there is a fatal connection between the Eye Collector and the "Eye Hunter" Suker ….